Flesh and Blood's Calling: Auckland took place this weekend, on February 24th, 25th and 26th. 85 players competed in two formats (Classic Constructed and Blitz) for a total prize pool of more than US$10,000.
The event had an entry fee of NZD$70 for the Battle Hardened and NZD$100 for the Calling itself, and also awarded the very coveted TPIs, that is, invites that can be used to enter any Professional level Tournaments, including Pro Tours and the World Championship.
Notably weakened in the metagame was Iyslander's presence, though Michael Hamilton's win earlier this month in the Calling: Indianapolis tournament was brought through this hero. An Oldhim prevalence has been established since then, but these tournament results show there is much of the meta to explore yet, as the Top 8 was half made of Dash, half of Oldhim.
The competitive event also had a fundraiser to raise money for victims of the Cyclone Gabrielle, which devastated New Zealand in the first two weeks of February, which made $26,000 for the community of Hawke's Bay.
Day 2 Metagame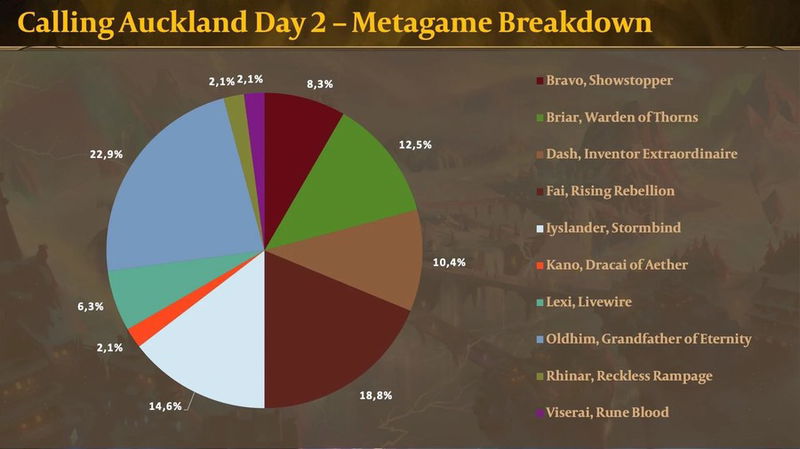 Though there was still an Iyslander dominance before Top 8, the hero quickly faded out as the competition got tougher.
Top 8 Standings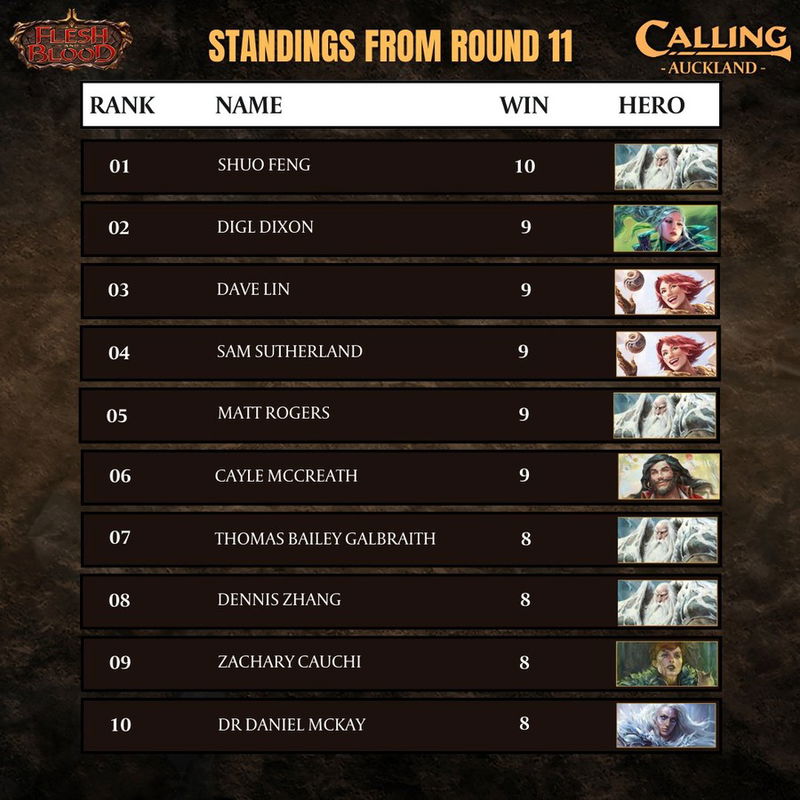 Final Bracket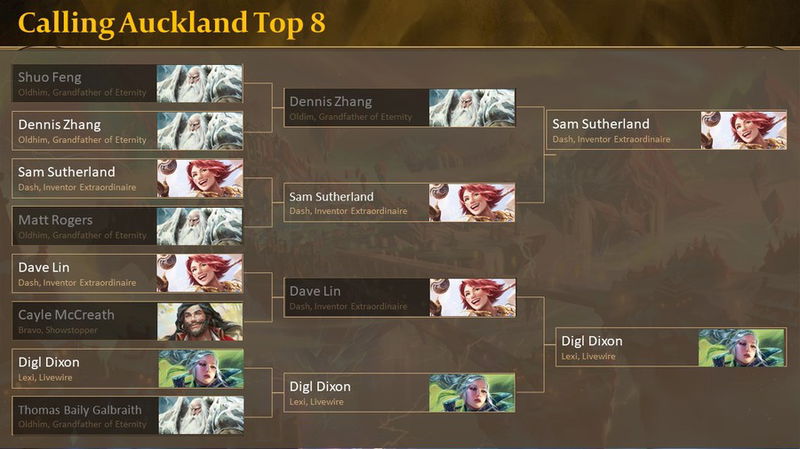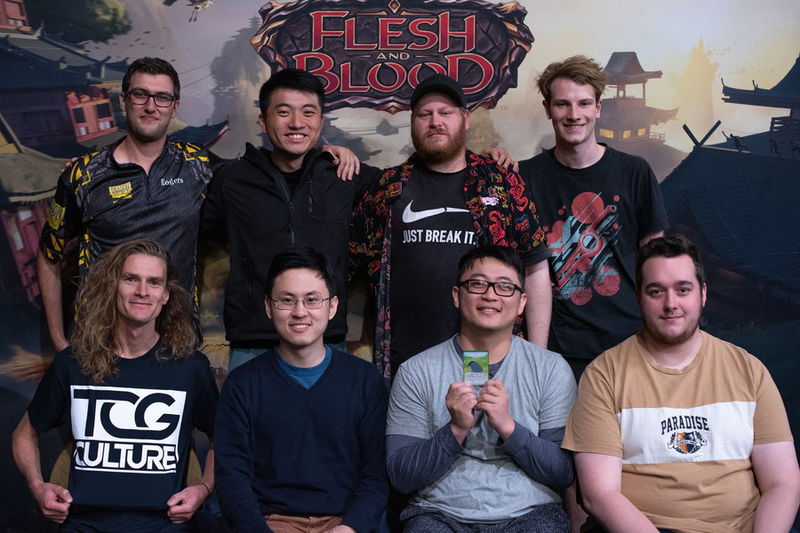 In the end, Sam Sutherland managed to grab the win, with his Dash deck! Congratulations!
Top 4 Decklists