Flesh and Blood's Battle Hardened:Charlotte took place this weekend, on March 3rd, 4th, and 5th. 134 players competed in the Classic Constructed format for a total prize pool of more than US$3,000. There was also a Super Armory, an event in which the full contents of a kit are used, meaning that multiple players get prizes, instead of just the winner. The prizes for this event include Cold Foil Promos and official Flesh and Blood playmats.
The event had an entry fee of U$20 for the Super Armory and U$50 for the Battle Hardened itself, and also awarded the very coveted TPIs, that is, invites that can be used to enter any Professional level Tournaments, including Pro Tours and the World Championship.
With this event passing us by, there's only one event left to guarantee your entrance into the Pro Tour:Baltimore , which is the Battle Hardened: Richmond , which will take place later in April. A full schedule of the competitive events can be accessed here
.
After the Calling: Auckland took place at the end of February, competitive players across the world had their work set, as an unusual metagame of Dash and Lexi filled the Top 8 podiums. On American soil, the metagame of this incredible event has proved itself to be quite different from the other side of the world. Dromai, Briar, Iyslander and Fai, even Bravo, marked their presence in Charlotte.
The Top 8 itself had 6 different heroes, making up a very diverse metagame for Flesh and Blood at the start of 2023.
Metagame Breakdown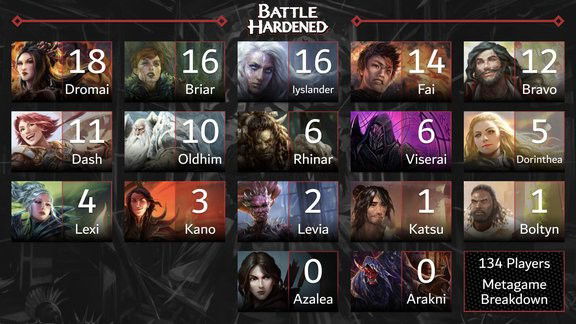 Final Bracket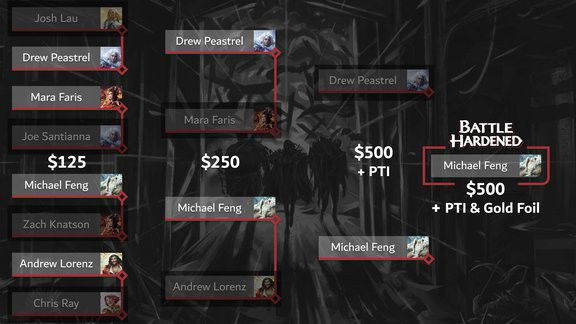 Winner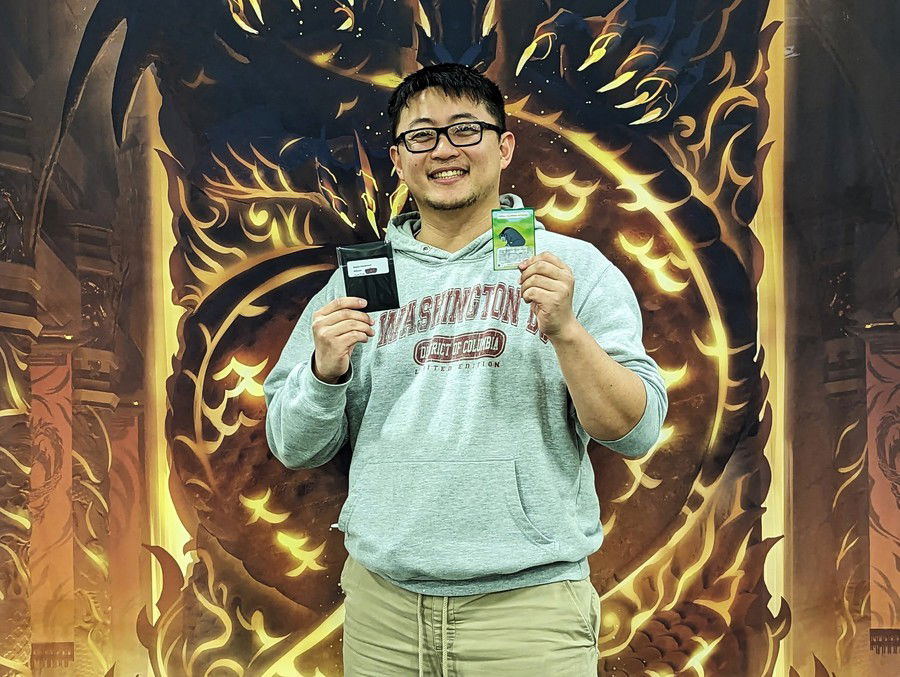 Congratulations to Michael Feng, who managed to grab the big win in Charlotte this weekend. This competitive player had already made Top 8 in Auckland as well, proving himself to be a force to be reckoned with in Flesh and Blood.
"So grateful for this game. for all my gracious and honorable opponents. for all my friends and family who encourage me so much. there are so many good players who put the work in and seeing more and more competitive players in fab makes me a happy panda. can't wait to play more!"
- Michael Feng, on Twitter
Top 4 Decklists