Flesh and Blood's Battle Hardened: Columbus took place this weekend, from September 1st to 3rd. The event had a US$2,000 prize pool, with Classic Constructed as the format for Saturday. On Sunday, a a PTI event took place. Around 100 people took place in the event.
For a full schedule of Flesh and Blood's competitive premier play, click here
.
Lexi is the great domineering force in the meta. Fai has popped up into the Top 8, but only time will tell if the hero will conquer a spot in the meta.
Check out below the final standings, Classic Constructed Top 8, and their decklists:
Top 8 Final Bracket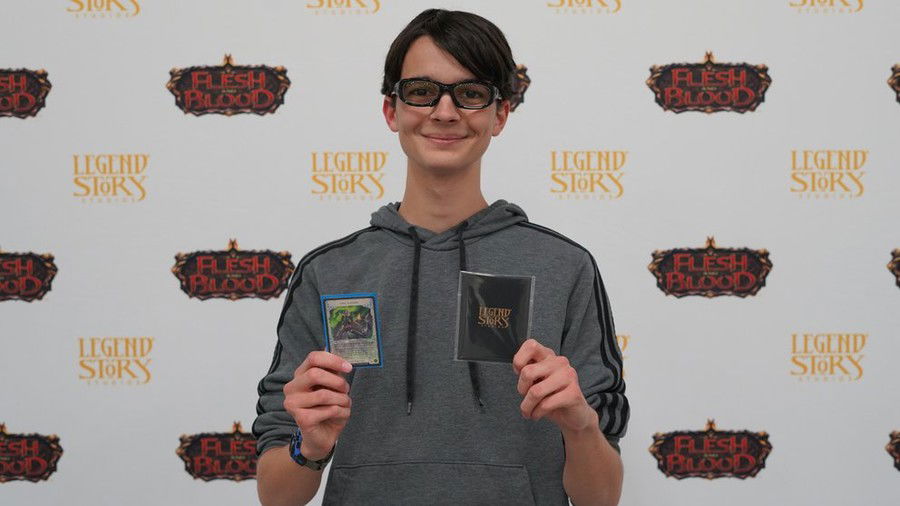 > 1st: Brodie Spurlock - Lexi, Livewire
> 2nd: Jake Smith - Katsu, the Wanderer
> 3rd-4th: Michael Feng - Lexi, Livewire
> 3rd-4th: Nicholas Steele - Lexi, Livewire
> 5th-8th: Andrew Webber - Fai, Rising Rebellion
> 5th-8th: Bryan Kelly - Lexi, Livewire
> 5th-8th: Matt Muus - Fai, Rising Rebellion
> 5th-8th: Ashley Briggs - Lexi, Livewire
Top 8 Decklists